Eye Sigil ARG/Legend of Dungeon
From Game Detectives Wiki
Legend of Dungeon is a game developed by wife-and-husband developer Robot Loves Kitty. The game was released on Steam 13 Sep 2013.
The sigil was added in an update 08 Dec 2015.
Sigil
There is a dwarf in the bottom right corner of the options menu. Clicking it and filling in the password secret dwarf will make the sigil visible in the options menu.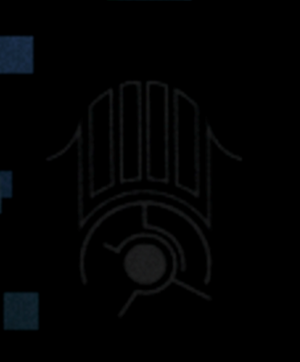 Piece
Puzzle piece is displayed on the 27th floor (secret level of the game) after finding the sigil.