Nessy
From Game Detectives Wiki
Main Page > List of Investigations > Nessy
The Nessy Easter egg is found in the game Apex Legends, developed by Respawn Entertainment. The Easter egg involves destroying ten small "Nessy" dolls that are hidden throughout the map. Doing so causes a large Nessy to spawn on the outskirts of the map. The name "Nessy" is a reference to the Loch Ness Monster.
Dolls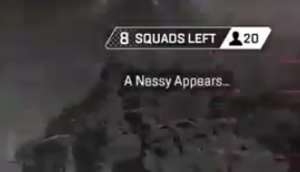 On Feburary 12, 2019, players of Apex Legends discovered dolls resembling the Loch Ness Monster hidden away in various corners of the main Apex Legends map, as well as in the tutorial map. Shooting or otherwise destroying these dolls causes a unique message to appear in the killfeed, which reads as follows:

A Nessy Appears...

The locations of all 10 Nessy dolls were abruptly discovered. A Reddit post was made from a now-deleted account. This account posted the locations of every doll at once, so it is speculated that the locations of the dolls were discovered by datamining rather than through conventional gameplay.
Map
The locations of all 10 Nessy dolls are displayed in the map below: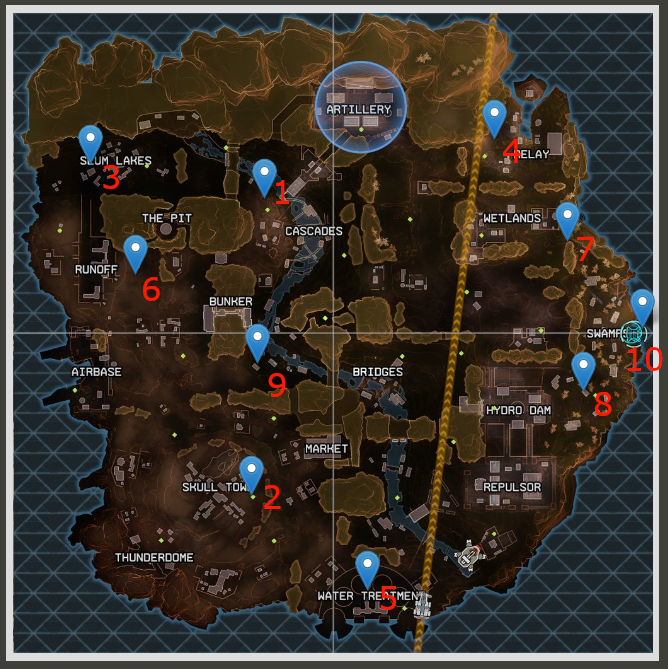 Reward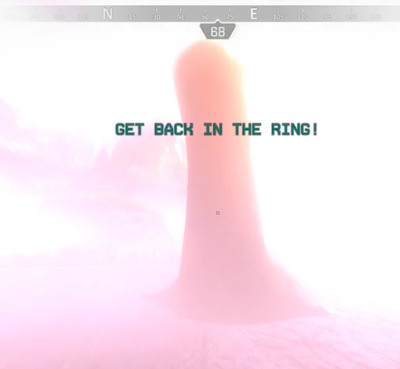 Upon destroying all 10 Nessy dolls, a large creature, reminiscent of the Loch Ness Monster surfaces on the outskirts of the map. After a few seconds, the large creature will retreat back into the water. (clip)